Please note - larger embroidery patterns will not fit on hats. Please check with us to confirm whether the pattern you would like will fit.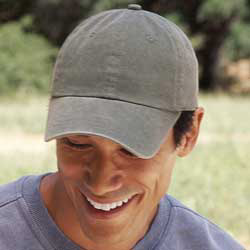 Pigment Dyed Baseball Hat
100% pigment dyed cotton twill. Water wash, 6 panel, embroidered eyelets, antique brass snapwith tuck in closure.
Colors:
White, Black, Denim, Khaki, Khaki Green, Mocha, Moss, Mustard, Nautical Red, Navy, Pacific Blue, Periwinkle, Smoke, Willow, Yam, Khaki/Black, Khaki/Brick, Khaki/Navy, Khaki/Pacific Blue, Khaki/Willow.
$20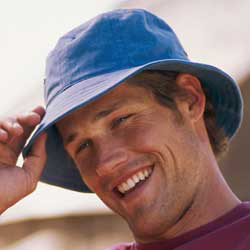 Pigment Dyed Bucket Hat
100% pigment dyed cotton twill, 6 panel, 2 antique brass eyelets on side panels, self stitching, matching underbill.
Colors: Black, Khaki, Mustard, Pacific Blue, Willow, Yam
$20

Extreme Outdoor Cap with Flap
Lightweight ceramic coated UV nylon. Back flap has a zippered pocket. One size fits most.
Colors: White, Khaki, Navy.

$25